NFL: 2007 Schedule bring Bengals back to Prime Time with avengance
on
April 12th, 2007
at
5:06 am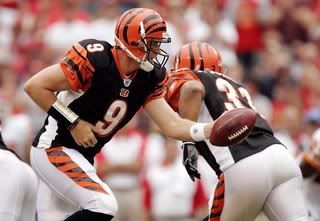 Carson Palmer and crew will play in Prime Time 3-times and be featured on National TV at least 3-more times than that in 2007.
Home schedule to start with back-to-back Monday Night Affairs against Division Winners, offers up hope in December for stronger finish than last couple of years
by Mike Zimmer, Bengals Honk
After the NFL jammed up the Bengals in 2006, giving them but one piddly Prime Time game on a Thursday night against Baltimore for winning the AFC North title the season previous, they seem to be trying to make up for it in 2007. Cincinnati will play their first two home games out of the gate on Monday Night Football and gers 2 other prime-time games later in the season.
The schedule is tough to start but offers some let up later in the going if you want to refer to last season as a guide to how teams may fair this year. Instead of playing 3-strait road games against division winners like they did last year, they get 4-teams that were under .500 in St. Louis at home, at San Francisco, home against the Browns and on the road to finish the regular season against Miami. The killer however is that start which has them playing Baltimore to start the year, on the road in back-to-back weeks at Cleveland and then accross country in Seattle before coming home for yet another MNF-er against New England.
My thoughts:
After a season where I had little expectations for the Bengals and apparently helped them under-achieve and fall to my self-fulfilling proficy of finishing .500, I have no idea what to expect out of the 2007 version. They are terribly flawed still, but they do have a ton of offensive fire power and some interesting bits on defense that make you think they'll be competitive. I think if they can split their first 4-games before their bye, they have a real shot at being in the running later in the season. I like the match-ups between the Bengals and Chiefs, Jets, Cardinals, Bills and Titans out of division as do I think they can win against all of their final 4-opponents. They'll surely split with B-More and Pittsburgh this year and they've got a real good chance at sweeping Cleveland again. That's a 4-2 mark. Throw in fames I think they can win out of conference and you have a team that could be 10-6, 11-5 or perhaps 12-4 if they can over-achieve on defense and stay healthy.
Take a look for yourself…
Sept. 9th–

Baltimore ESPN 8:30pm
Sept. 16th–

at Cleveland CBS 1pm
Sept. 23rd–

at Seattle CBS 4pm
October 1st–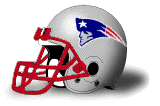 New England ESPN 8:30pm
October 7th– BYE WEEK
October 14th–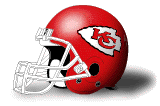 at Kansas City CBS 1pm
October 21st–

New York Jets CBS 4:15pm
October 28th–

Pittsburgh CBS 1pm
November 4th–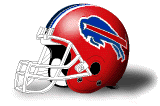 at Buffalo CBS 1pm
November 11th–

at Baltimore CBS 1pm
November 18th–

Arizona FOX 1pm
November 25th–

Tennessee CBS 1pm
December 2nd–

at Pittsburgh NBC 8:30pm
December 9th–
St. Louis FOX 1pm
December 16th–

at San Francisco NFLN 8:15pm
December 23rd–

Cleveland CBS 1pm
December 30th–

at Miami CBS 1pm
Check out the entire NFL schedule HERE.